Today we're going to talk about a condition that affects most of the population. It affects women more than men.
On average it'll affect you when you are in your 50s this particular condition is called a frozen shoulder.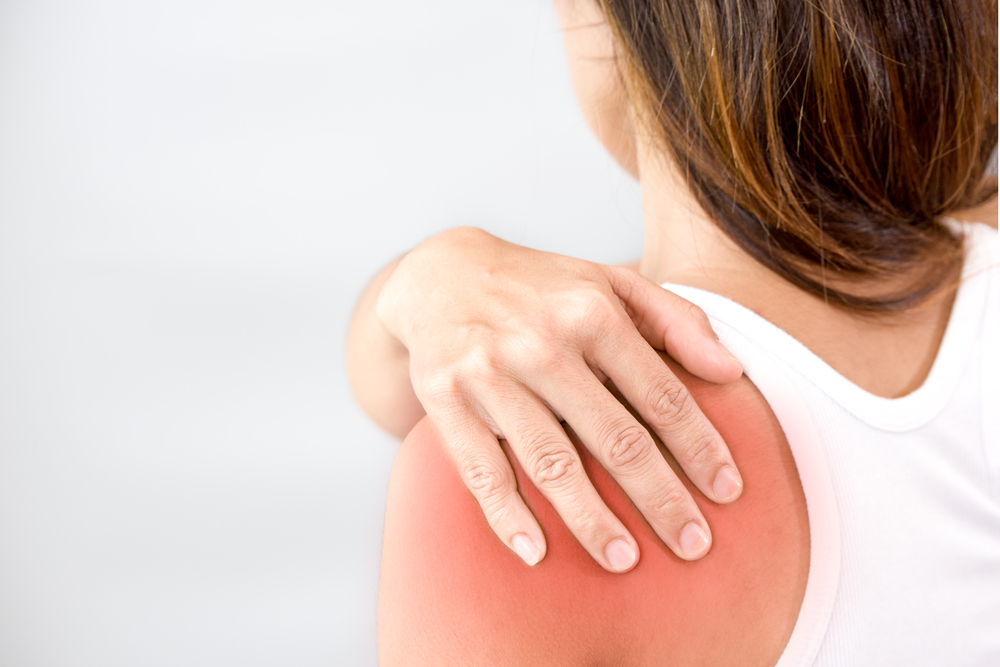 Frozen shoulder is characterized by a gradual loss of motion at the shoulder joint with unfortunately a significant amount of pain. Now the motion loss in a frozen the shoulder is going to be, all movements of the shoulder.
Characteristics of Shoulder Joint
The gradual loss of motion and an increase in pain
Contracture and adhesion within the joint capsule
3:1 ratio, women to men
Medical age 50
The capsular pattern is a definitive diagnosis.
So what we mean is you won't be able to reach behind your back, you won't be able to reach across your body, you won't be able to reach up all of those movements will be lost.
That is the true characteristic of a frozen shoulder. Let's look at the clinical term of frozen shoulder, the clinical term for frozen shoulder is adhesive capsulitis.
So what does that mean, adhesive means getting stuck together,
Capsulitis, tis means inflammation. The shoulder joint is inflamed and its end is getting adhered or stuck together thus you start losing motion at the shoulder.
What's interesting about a frozen shoulder is that we really don't
know what causes it often will come on spontaneously.
Causes
Primary Frozen Shoulder
Causes Unknown
Occurs without injury
Secondary Frozen Shoulder
Fracture/ Surgery
Impingement
Stroke
Link to Parkinson's and diabetes.

There isn't really any injury that occurs we do know that it is more more
commonly seen in people with diabetes or in people with Parkinson's.

Another very interesting thing about a frozen shoulder is that if you do nothing about it, meaning you don't seek out any treatment, the frozen shoulder will actually get better.
Stages
Stage 1: Freezing
Most painful stage
Acute inflammation
All movements painful
A gradual loss of motion
6 weeks to 9 months
Stage 2: Frozen
Stuck arm
No longer losing motion, slow reduction in pain
4-9 months
Stage 3: Thawing
Minimal to no pain
The gradual return of motion
5-26 months
All frozen shoulders go through these three phases. Now the time
frame for how long these stages are varies person to person.
Putting all those numbers together, a frozen shoulder at its quickest will resolve in ten months at its longest, it will resolve in three years.

This is where physical therapy comes into play.
Treatment
Freezing Stage
Anti-inflammatories
Modalities for pain control
Very gentle motion
Minimal physical therapy
Frozen Stage
Physical therapy for joint mobilization
Thawing Stage
Home exercise maintenance